Brew It yourself
ANNOUNCEMENT:
As of March 16th, 2020 we have shut down the Brew It Yourself program indefinitely to reassess the COVID-19 situation. We will make an anncoucment the program will re-open. Thanks for understanding.
Experience
Our experienced brewers will walk you through the 2-3 hour brewing experience. We offer 28 recipes to choose from, or you can discuss ideas with your brewer ahead of time. Watch the video below to see a BIY session in action!
"We had a great time brewing our PNW IPA, it was such a fun learning experience for our group. We can't wait to come back to bottle and label our beer!"
– Robert & Cindy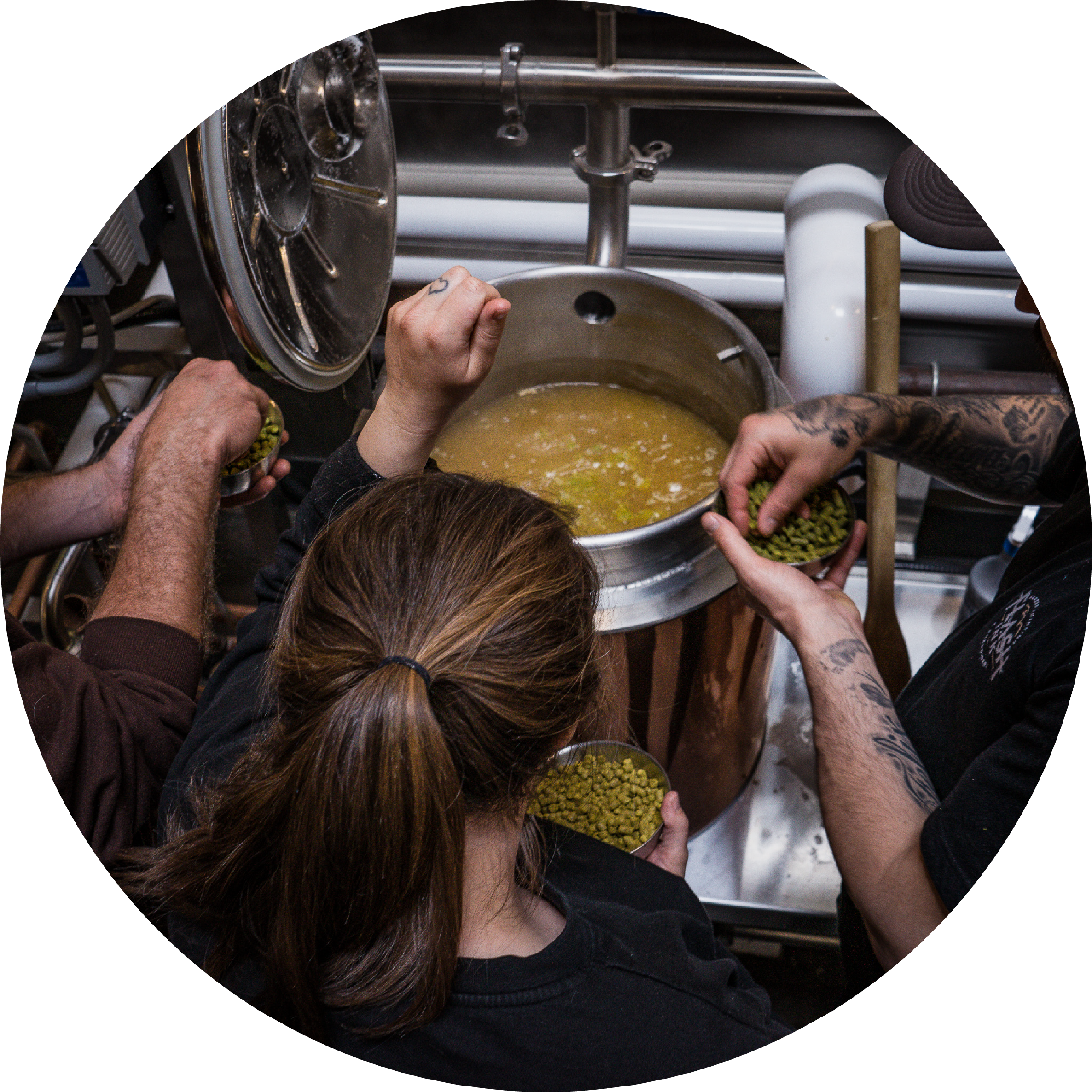 Bottling
The beer you brew will be bottled and labeled by our Brew It Yourself Tour Guide and be able to be picked up approximately 3 weeks after your brew session. If you need immediate gratification, you can take advantage of our Brew-it-Forward program.
Brew-it-Forward
Brew-it-Forward to take home a beer same day. For this program, you are able to brew your beer of choice, but instead of waiting three weeks for pick up, you can take home the beer that was brewed by a group before you. This allows groups in Bend for a quick trip to enjoy the full brewing experience and bring home beer the same day that they brew.
Pricing
BIY sessions range in price from $180-$220 per kettle depending on which recipe(s) you choose.
Each kettle can comfortably accommodate 4-5 people.
Each kettle produces 24 bottles of 22oz beer.
All ingredients, bottles, caps and custom labels are included in kettle price.
We aim to provide you a fantastic experience. Please let your brewer know that they hit the mark by tipping accordingly. Like a server, they work for tips! *Automatic 18% gratuity will be added to checks for guests paying with a gift card and for parties of 6 or more.